Description
Mild & Mellow – No harsh side effects
10:1 CBD to THC, for a safe, smooth ride
No synthetic chemicals – 100% Natural CBD + THC
Safe, fast, and 100% legal
Discreetly shipped direct-to-your-door
Who is this for?
For those who want to find lasting relief and the ultimate chill vibes, but don't want to worry about uncomfortable side-effects. These gummies each contain a precision dose of CBD and Delta-9 THC in a convenient and tasty package you can take anywhere, though you'll probably want to be chilling at home for this.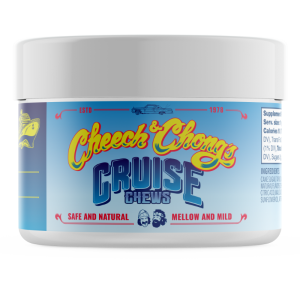 Delta-9 THC and CBD can be used to help naturally calm different issues people face in their day-to-day lives, and research shows they aids in:
Muscle Relief
Calming Nerves
Supporting
A Health Mood
And Even May Help
Relieve Stiff Joints
This combo of THC and CBD also contains antioxidant properties to keep your body and mind in tip top shape.